Employment Law Risk Management
An Unorthodox Approach to Employment Law
Law firms often focus on winning cases. While we have no problem with winning, our aim is to avoid lawsuits. We strive to accomplish this by applying a risk management approach to the employer-employee relationship. Following is a brief overview of some of the major employment law risks our clients face and the techniques we apply to manage them.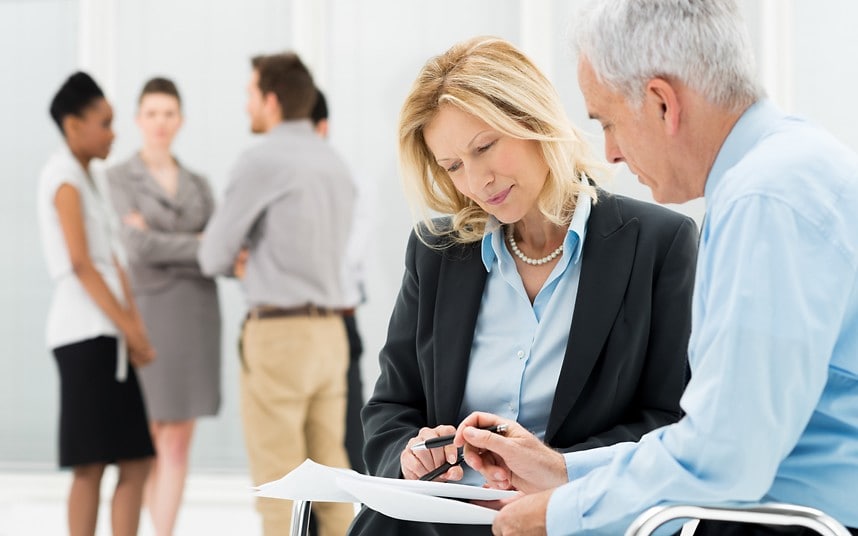 A. Employee Claims (including Sexual Harassment claims)
The Risk
The New York Law Journal has reported that one in five lawsuits filed in the local federal Courts is an employment case. That ratio will not decline in the "me too" era. The state courts, as well as the federal, state and local human rights agencies, are inundated with thousands more cases against employers. Win, lose or draw, an employer can incur many thousands of dollars in legal fees alone if a disgruntled employee decides that he or she has been wronged.[1]
Managing the Risk
Management lawyers traditionally focus on winning these cases or settling them out of Court to reduce the exposure to a large judgment and/or legal bill. Winning or even settling cases can be very expensive for employers. Our approach, on the other hand, emphasizes the avoidance of claims through various techniques, including:
Adopting firm but fair Disciplinary Procedures.
Training management to deal with sexual harassment and other forms of illegal discrimination[2] pursuant to the New York State Sexual Harassment Prevention laws.[3]
Adopting a written Sexual Harassment Prevention policy that complies with the law.
Adopting a carefully constructed Employee Handbook and Employment Policies[4].
B. Unfair Competition
The Risk
In many cases an employer's most valuable assets include relationships with customers and its data base of customer information. When a former salesperson or other employee becomes or joins a competitor, the employer is at risk to lose valuable business. The sales person has often developed relationships with the customers; and with today's technology he or she can easily download all of the employer's key customer data (names and contact info for key people; purchasing patterns; product sources; pricing; etc.) to benefit the new competing business.
Managing the Risk
An employer can significantly deter employees from pirating customers and information through the use of Restrictive Covenants[5] (sometimes referred to as "Non-Competes") and Confidentiality Agreements. These restrict employees from doing business with the employer's customers for a reasonable time period after the employment terminates and preclude the unauthorized use of the employer's proprietary information. Contrary to popular belief, these Agreements are enforceable in the New York Courts and most other states, at least when they are skillfully drafted.
C. Regulatory Compliance
The Risk
Every employer is faced with an "alphabet soup" of legal regulation: COBRA and HIPAA (Health Insurance); FLSA (Wage and Hour Laws); ERISA (Employee Benefits); FMLA (Leaves of Absence) and so on and so on! Claims by employees and audits by the Department of Labor and other agencies, which are quite common today, can be expensive in staff time and legal costs, not to mention significant assessments and penalties.
Managing the Risk
We regularly answer our clients' compliance questions as they arise. A more systematic approach is an Employment Practices Audit. A friendly audit, tailored to the employer's need and budget, will often uncover exposure to employee claims and/or government audits. We follow up by recommending changes to those practices to reduce the risk factor.[6]
© Richard H. Waxman 2020
---
[1]  The law authorizes attorney fees awards to the prevailing party in employment law cases. However, fees are usually only awarded to employees. Even when the employee is awarded nominal damages, the Court may award attorneys fees that far exceed the damage recovery. In this system, the employer gets to pay its own lawyer in all cases and both lawyers when it does not obtain an outright dismissal!
[2]  If you wish to learn more about avoiding the workplace risk of sexual harassment, you may access our Newsletter on that topic by clicking on this link.
[3] Or the NYC Sexual Harassment Prevention Training law, where applicable.
[4]  If you wish to learn more about Employee Handbooks, you may access our Newsletter on that topic by clicking on this link.
[5]  If you wish to learn more about Restrictive Covenants, you may access our Newsletter on that topic by clicking on this link.
[6]  In some cases, this can lead to substantial cost savings! In one situation an employer was paying "time and a half" for overtime in situations where the applicable law did not require it. In several others, a review and subsequent restructure of a Group Health Plan led to significant premium reductions.